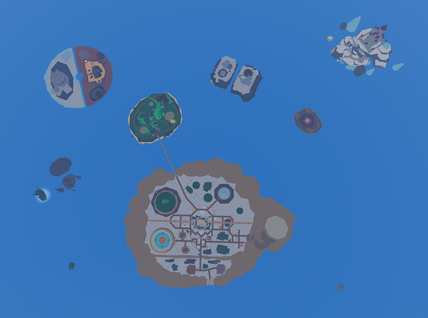 As a part of Update 8, a huge new map was introduced, dubbed the 'Second Sea'.
Access
To access the Second Sea, you must be Lvl. 700 and above. Once you've reached Level 700+, head to Impel Down. On the left of the Quest Giver, there is an NPC named Military Detective. Talk to him, and he will give you a "quest" along with a key to a special room. To complete the Quest, go to the Frozen Village located near Underwater City, Impel Down and Jungle. In the cave where you learn Abilities, there will be a wooden door. Open the door with the key, and you will gain access to a new boss, the Ice Admiral. After defeating the Boss, some dialogue will appear and you will have to return to the Military Detective NPC. He will inform you to go to Middle Town, and to find a Captain. The Captain is called 'Experienced Captain' and he is found in the left side of Middle Town. When you meet him, he will give you an option to go to The Second Sea. After travelling to The Second Sea, you will always spawn there unless you travel back.
Zones
After entering The Second Sea, you get teleported to the main docks of the Kingdom of Rose, where you will be doing the majority of your levelling until you go to the Third Sea. They are as follows:
Features
In The Second Sea, a new type of currency is introduced called Fragments, which can be obtained by defeating Raid Bosses and winning in Raids. It can also be obtained by defeating a Sea Beast that spawns in the sea. You can use these

when buying Race change, Stat resets, Flower Ship, Fighting Styles, Kabucha, and Fruit awakenings after successfully finishing a Fruit Raid for the specific Fruit.
For more information, please visit Accessing the Second Sea.