Raise a Floppa - The Loop
Play Sound
Area 1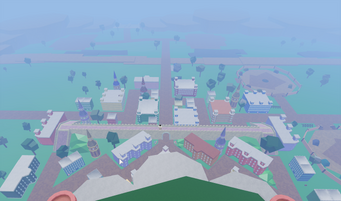 Area 1 is the first area of the Kingdom of Rose and the Second Sea. This island is the largest in the New World, and is the second-largest island in the game. This island has 3 bosses and 14 NPCs. It contains the spawn point for the docks, the inventory, and the Experienced Captain in order to go back to the First Sea. This area also contains the Raiders, Mercenaries, and the level 750 Boss, Diamond. Diamond has a chance of dropping the Longsword. (Kingdom of Rose is also Known as Dressrosa in the anime)
Area 2
Area 2 is the second area of the Kingdom of Rose. It contains the Swan Pirates, Factory Staff, and the level 850 Boss, Jeremy, who can drop Black Spikey Coat. This area is suitable for players up to level 900. There is a Red Flower spawn location in between a few buildings.
Mansion
The Mansion, not to be confused with Mansion (Third Sea), is where you can find the NPC known as Trevor. There is also a Red Flower that spawns in the bushes at the front of the Mansion. To gain access to Don Swan's room, you must give Trevor a fruit that's worth over a million Beli. You also have to be level 1000 or higher. Don Swan's Room is where you fight the level 1000 Boss, Don Swan. The rewards for defeating him are as follows:
Café
The Café is one of four Safe Zones on Sea Two. This is one of two Safe Zones in the Kingdom of Rose (the other being Dock 1). There are Quest, Miscellaneous, and Fruit NPCs in this area. You can also set your spawn point at the Café, as well as use the Inventory chest, a Treasure Inventory chest, and two trading tables on each side of the building. It also has a secret basement, which leads to a Chess Board and the Awakenings Expert. Wenlocktoad used to have a room here, but it was promptly removed around Update 13.
Next to Diamond's hill, there is a path to the bridge that connects the Kingdom of Rose and the Green Zone. This is also where Plokster is located, and he allows the player to reset their stats for 2500 fragments.
Notes:
Trivia
The theme of the Kingdom of Rose is Industry (A), which was composed by Roblox.