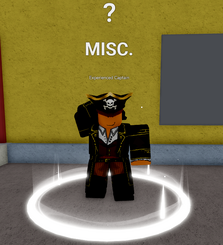 In order to enter the Second Sea, you must be at least level 700.
Once you meet this requirement, you will have to go to the Prison and talk to the Military Detective, who stands at the entrance near the Quest Givers. He will then ask you to go to Frozen Village, as the Ice Admiral is likely there, whilst giving you a key to the door that leads to the Ice Admiral.
Once there, go to the ability cave (where Enhancement, Flash Step, and Skyjump are bought), unlock the brown door using the key, then kill the Ice Admiral.
Once you've defeated him, go and talk to the Military Detective. He tells you that Don Swan Has escaped to the Second Sea.
Afterwards, you will be able to go to Middle Town and talk to the Experienced Captain, prompting to take you to the Second Sea.
Tips for the New World
Farm at Fountain City until level 750 since The first quest only gives 6.3mil exp and Cyborg gives more so server hop him till level 750.
Once in the Second Sea, watch out for bounty hunters. Most of them will not be able to take your bounty due to level difference, still be sure to watch out for those abusive bounty hunters, they constantly try to kill you despite not getting any bounty, even if your PVP is disabled, they'll try to attack.
All bosses spawn per 20 minutes, with the exception of Don Swan and Tide Keeper who spawns per 30 minutes.
Do not even try to solo other bosses when you're not strong enough.
You can actually just keep doing the Raiders until Level 775 since they are really easy to group than the mercenaries.
Its recommended to grind in a private server because of the absurd amount of bounty hunters, only do this if people are disturbing your grind or if you just want peace and quiet.