Abilities are various unique effects & bonuses that the player can learn & use in order to gain an advantage. Three of said abilities can be learnt from the Ability Teacher that can be found inside of a cave at the Frozen Village.
Ability Teacher
The Ability Teacher is an NPC found inside of a cave at the Frozen Village. He allows the player to purchase 3 different Abilities for varying amounts of money. Players of all levels can purchase abilities from this NPC.
Abilities
The Ability Teacher can teach the player 3 different Abilities; Skyjump, Enhancement, and Flash Step.
| Ability | Description | Price |
| --- | --- | --- |
| Skyjump | Allows the player to jump after the double jump ten times ( if they have enough the energy) | 10,000 |
| Enhancement | Allows the player to enhance their physical attacks and weapons and damage Elemental users. The player can also train this ability to unlock its full potential! [Hotkey: J] | 25,000 |
| Flash Step | Allows the player to travel between medium to short distances extremely fast, as if they were teleporting. [Hotkey: R] | 100,000 |
More information about all of these can be found on their respective pages.
Lord of Destruction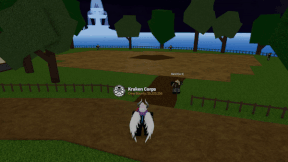 The Lord of Destruction is an NPC who can teach the player the Observation ability. It gives the player enhanced vision, and the ability to see enemies through walls, as well as dodge certain attacks. The player can also train this ability to unlock its full potential. It costs
750,000.
If a Observation-breaking move or projectile hits the player directly while in Observation, it knocks the player out of their Observation state. This is known as Observation-Break, and can be used to counter people with a lot of dodges.
Observation can also be used to make Dough turn into an Elemental-like fruit.
Dodge levels
0 EXP - Level 1 - 2 dodges
50 EXP - Level 2 - 3 dodges
350 EXP - Level 3 - 4 dodges
850 EXP - Level 4 - 5 dodges
1,400 EXP - Level 5 - 6 dodges
2,100 EXP - Level 6 - 7 dodges
2,800 EXP - Level 7 - 8 dodges

The max amount of dodges is 8, however increasing the EXP further (up to 5,000) can increase the player's vision range.
1 dodge = 1 EXP.
Notes
Upgrading their Human race to V2 also gives the player an extra dodge, up to 9.
The player will regenerate 1 dodge every 50 seconds.
Normal NPCs also only drain half a dodge, effectively doubling the amount of dodges a player has.
Players can be seen further away with Observation than NPCs can be seen, this is due to performance.
The Lord of Destruction can be talked to after purchasing Observation, which will then tell the player how much EXP they have.
The Ultra Instinct title can be obtained through obtaining 5,000 EXP (the maximum).
Hungry Man
The Hungry Man is an NPC who can upgrade the player's Observation ability to its V2 variant upon completing his quest, which provides numerous buffs. It can only be obtained in the Third Sea, and costs a whooping
5,000,000.
Quest
More information on the quest required to obtain Observation V2 can be found at the Hungry Man Quest page.
Notes
Observation V2 comes with various buffs, such as
Increased vision range
Faster dodge recharging (40 seconds instead of 50)
Clearer field of view
Allows the player to see when another player is charging up an attack
Allows the player to see the equipped items of another player
More information on all of these can be found at the Observation V2 page.
Allows the player to move faster while chasing another player in Combat.
Race Abilities
Races also have their own abilities, each with their own, unique skill. Each skill is unlocked when the player reaches the V3 stage of any given race, which can be unlocked through the Arowe NPC. The skills, along with their required races, go as following
Summon Sea Beast
There is one last ability, which allows the user to summon a Sea Beast at will. This is unlocked at 10 million Bounty/Honor. More info can be found on the Summon Sea Beast page.